Designers Synopsis
Kaduna is saliently attaining a metropolitan status, but the development of the city's social realm has lost its coherency with the role design plays. There exist a cacophony in the inconsistency design plays in the city's persistent urbanization.
In celebration of Kaduna's century, the designer's platform wishes to gather all ideas within the design spectrum that can be used to improve the city's realm. Our aim is to provide a platform where your design ideas and vision for Kaduna can be adopted or adapted. As Kaduna boasts of consistently producing design legends that are excelling in their trade. Kaduna believes it has the potential and capacity to entertain and activate design ideas that enhance efficiency and economy of the state in general.
So, why not pitch in your idea for the next 100 years of Kaduna; leave an imprint of your own legacy on the city. Add that your little idea which could sustain this state for the next lifetime it is about to experience.

Design Team Facilitators
Ahmed Al-Mustapha
Ohambele Chinedu
Ohambele Chinedu is an architect based in Kaduna State. He is 24years old and holds a B.Sc. degree in Architecture from Ahamdu Bello University, Zaria. He has worked on various independent projects for coporate organizations within Kaduna including the restructuring project for Value Seeds Ltd among others.
Asides his architectural knowledge, he specializes in conceptualization, Product design, graphic design and content development. He is inspired by Zaha Hadid, Daniel Libeskind, Kunle Adeyemi.
He understudied as an intern architect in 2013 at Estate Department Ahmadu Bello University Zaria and helped in completing some life-projects. As an architect he has been engaged in various competitions both locally and internationally. Amongst which are award of recognition as the sole National representative for the Norman Foster Travel Scholarship organized by the Royal Institute of British Architects in 2015 & 2016. He competed in the Nigerian Institute of Structural Engineers $250 Internally Displaced Persons Housing Competition in 2015. He also competed in the Kaduna State Bus Rapid Transport Bus-stop design in 2016. He also competed with two entries in the Lafarge Holcim awards 2017. He is also a co-author of props, a platform for showcasing the design talents from every spectrum of design, with first debut in Zaria, having done six successful events so far.
He has won in various competitions, second runner-up for both Kaduna State BRT bus-stop design competition 2016 and NIStruct.E. IDP housing design competition 2015. He has also won some awards within the Universities walls including Gold winner for Student Representative Council, Faculty of Environmental Design Relandscaping Competition 2017.
Presently, he is rounding up his Masters in Architecture while concurrently hosting props in Ahmadu Bello University, Zaria.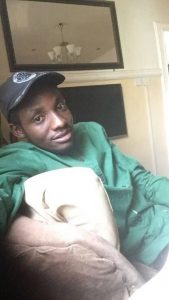 Faiz Atto
Faiz Atto is an amazing graphic artist who has produced designs for many brands around Northern Nigeria. He has designed several logos, brochures etcetera, and has recently designed some products as well. Some of his works can be found on instagram: @Grayfox.ng. He has great knowledge in Adobe photoshop, In-design and illustrator as well as Cinema4D.
Mustapha Bulama
Mustapha Bulama is a professional Nigerian artist based in Kaduna State. He is 37 years old holds a B.Sc. degree in Economics from Ahmadu Bello University, Zaria and is married with two kids. He has worked as Art Consultant for Kaduna State Government, Creative Associates International, WaterAid Nigeria, Girl HUB Nigeria, among others
He specializes in political cartoon and children's book illustration. He draws his inspirations from the works of many artists, his favourite being Albert Uderzo, Zapiro, Jason Seiler and Xose Tomas.
He joined Daily Trust Newspaper as pioneer cartoonist in 2000. His cartoons and illustrations are currently published in Daily Trust Newspapers.
As an illustrator, he has illustrated over twenty children's books for different publishers since 2008, amongst which are the Moonbeam Award winning Zahra and Coco Alphabets (U.S.A. 2012), Shehu Musa Yar'adua, The empty calabash published bu the National Agency for the Prohibition of Trafic in Persons and other related Matters (NAPTIP) and Buhari of the People a children's biography of President Muhammadu Buhari.
Other prominent works illustrated by Bulama are story books on Millenium Development Goals published by Cassava Republic and eight pupils' books of the Mu Karanta Hausa Series published by Creative Associates International.
He has won numerous awards in the field of story writing and illustration amongst which are the (Illustrator) Gold Prize Winner of Moonbeam Childrens Book Award, United States, 2012. Alphabeet Category; First Prize Winner, Media Trust Ltd. Abuja Nigeria; Third Prize Winner , 5th International Children's Story Competition 2005, organized by the Islamic Foundation Markfield Leicestershire UK.
His cartoons and illustrations are currently published in the weekend editions of Daily Trust Newspapers and Aminiya, the Hausa title of the paper.
Jesse Goje Joshua
Jesse Goje Joshua born on 6th March, 1989 is Jaba by tribe and hails from Southern Kaduna, Kaduna State Nigeria. He is an artist, a musician and a mentor. He graduated from Kaduna State University in 2011 and holds a B.Sc. in Mass Communication. Jesse sees art and Music as things he never had to go to school to learn, however, he has intentions of doing so someday.
He goes by various names depending on his creation; Jesse Josh, Shaygo Graffiti, and Shadez. He is a creative artist and art director who is known for his 'art on everything by Jesse Josh'. His art varies from graffiti, wall arts, paintings on canvas, and general commissioned arts, and he uses everything as canvas to express his mind. Jesse believes that his works have healing powers, miracles and blessings to the human mind. With this gift he finds happiness and joy when creating. He has produced series of artworks for different clients in the Nigerian entertainment industry and has also been supplying wall arts and art on everything to his Nigerian subscribers since 2014 after his National Youth Service Corps training.
Jesse admires the works of great artists like Pablo Picasso, Mike Dargas, Banksy, Iaolu Nyc and other great artists. He is a great fan of the popular Nok terracotta arts from southern Kaduna and has created a series out of it called 'ham lords' which is still in motion to gaining more expression and awareness all over the world.