[vc_row][vc_column][vc_column_text]The first case of Corona Virus (COVID-19) was confirmed in Nigeria on February 27th, 2020 following news of its outbreak in other regions of the world in late 2019. Little did we know that activities would cease, the world would come to a standstill and people around the globe would begin to isolate and quarantine as a means of stopping the spread.
So, here we are, all locked down and seeing as this is not something we are used to, we decided to come up with ideas to pass the time in creative, productive and entertaining ways.
#StayHomeSaveLives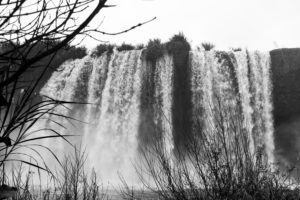 The 30 Day List gives fairly simple suggestions of things to do while we are staying home.
The presentation features original photos from Photographers across the region on various events at Ilmihouse.
We hope you enjoy the collection.
Follow our social media pages to catch the daily dose of inspiration
1. REFLECT

Life can only be understood backwards but it can only be lived looking forward 'Soren Kiekegaard' Look in the mirror, take a step back, how far have you come and what are the biggest lessons you have learnt? How prepared are you going forward?
Ilmihouse Hustle and Bustle Exhibition
Photo credit: Ahmad Mustapha
2. PLAN
Plan the road ahead. In the coming days staying at home gives you the opportunity to plan your life, career, goals and so much more. Take it!
What exhibition/event was this photo for?
Photo: Openspace Artists' Retreat 2017
Photo credit: Isreal Musa
3. READ
'There is more treasure in books than in all the pirates' loot in Treasure Island 'Walt Disney'
Read Newspapers
Read Books
Read Magazines
Read Journals
Read Poetry
Read!
Ilmihouse Library
Photo credit: Ahmad Almustapha
4. MOVE
Experience jump yoga dance pilates, aerobics, walk, kick a ball, push up, skip ropes, stretch, lift anything…make time to move your body
International Dance Day 2016
Photo Credit: Jerry Nuhu Gwamna
5. WRITE
'If you don't like someone's story, write your own' Chinua Achebe
Poetry Slam 2016
Poster Design : Ahmad Almustapha
6. LEARN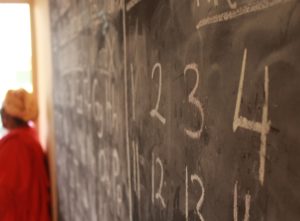 There is no wealth like knowledge, no poverty like ignorance.' – Ali ibn Abi Talib
With this abundance of free time, take advantage of free courses available online; you can even attend an Ivy League… for free!Photo: Ilmihouse Schools Outreach Program that ran for 4 years 2013-2017, at LGEA Ungwan Kudu and LGEA Model School Kaduna
Partners: SUBEB, NYSC, Mariacutty Empowerment Foundation, Modalali, Al Amanah School, AMIS Educational Consultancy, Sloanebridge Educational Consultancy, Kaduna North Local Government
7. DECLUTTER
'Tidying is the act of confronting yourself.' – Marie Kondo
Most of us cling onto things we need to let go of and now is a great time to go through your things and organise your space.
Photo: ilmihouse Photowalk 2017
Photo Credit: Princess Yvonne Danjuma Ekele
8. Draw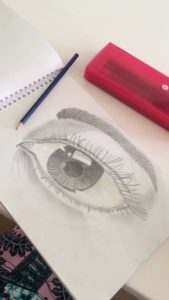 '
There is nothing as delightful as drawing.' Vincent Van Gogh
Discover your inner artist and create! Think you aren't artistic enough? Doesn't matter, put that pen to paper and start!
Photo: Bulama's Art Lab 2018
9. TEACH
'When one teaches two learn'. Robert Heilen
Why keep all that knowledge to yourself? Whether it be family or friend, face to face or facetime, don't all that knowledge go to waste
Teach someone something
Photo: Ilmihouse Schools Outreach Program 2013-2017, at LGEA Ungwan Kudu and LGEA Model School Kaduna
Partners: SUBEB, NYSC, Mariacutty Empowerment Foundation, Modalali, Al Amanah School, AMIS Educational Consultancy, Sloanebridge Educational Consultancy, Kaduna North Local Government
10. DISCOVER A CRAFT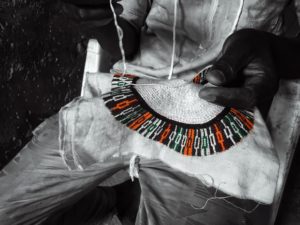 And I believe that the best learning process of any craft is to look at the work of others 'Wole Soyinka'
Explore bead work jewelry poetry, woodcraft, knotting, dressmaking and tailoring, embroidery weaving, leather works, paper craft
Ilmihouse exhibition 2017
Photo Credit:Ahmad Abdullahi
11 COOK WITH LITTLE
"The ambition of every good cook must be to make something very good with the fewest possible ingredients." Urbain Dubois
During the lockdown period, ilmihousekitchen brings you simple recipes that are nutritious, tasty and easy to prepare. With a few basic ingredients readily available in your home, you can prepare a dish, a snack or a drink for you and your family to enjoy.
Keep following @ilmihousekitchen for our daily dose of kitchen nuggets….
Photo Credit: Ibrahim Mohammed Jimoh
12. EXPLORE ART
I will not accept an inferior position in the art world. Nor have my art called African because I have not correctly and properly given expression to my reality.
Ben Enwonwu
cc@benenwonwufoundation
Screenshot Painting: Yusuf Olayinka
13. DEVELOP THAT BUSINESS IDEA
'To start a successful business, you must start small and dream big' –Aliko Dangote
Photo: Mai Goro, The original business man
Photo Credit: Ahmad Almustapha
14. ORGANISE YOUR SPACE
Out of clutter find simplicity from discord, find harmony in the middle of difficulty lies opportunity Albert Einstein
Photo: Jerrycans
Photo credit: Ahmad Almustapha
15. REST
'Each person deserves a day away in which no problems are confronted, no solutions are searched for.
Each of us needs to withdraw from the cares which will not withdraw from us' -Maya Angelou
Photo Hutu
Photo credit: Ahmad Abdullahi
16. LISTEN
Music is a weapon of the future.
Music is the weapon of the progressive.
Music is the weapon of the givers of life
Fela Anikulapo Kuti
Really listen, birdsong, words….listen!
Photo: Unabashed Kaduna Photowalk, March 2016
Photo credit: Ahmad Almustapha
17. SORT OUT YOUR FINANCES
It's not how much money you make but how much money you keep, how hard it works for you and how many generations you keep it for –Robert Kiyosaki
Photo: water source Kagoro
Photo credit: Isreal Musa
18. STRAIGHTEN YOUR RECORDS
Start where you are. Use what you have. Do what you can. Arthur Ashe
Taxes to licences. Wills to Partnerships. Set things up now and get sorted for the future.
Photo: Dogari, Unabashed Photowalk 2016
Photo credit: Damilola Olaonafuwa
19. ORGANISE YOUR PHOTOS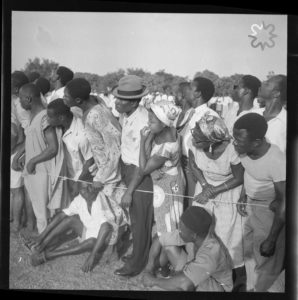 Photographs open doors into the past, but they also allow a look into the future.
Sally Mann
Since 2016, ilmihouse heritage has been working on different collections to preserve historical material of Northern Nigeria from the 1900s. This includes a collection of never-before-seen photographs of the region.
The challenge is identifying them.
Watch & follow @ilmihouse_heritage and let us know anyone you identify so these faces don't get lost in history.
20. ENJOY TIME WITH LOVED ONES
A man who calls his kinsmen to a feast does not do so to save them from starving. They all have food in their own homes.
When we gather together in the moonlit village ground it is not because of the moon. Every man can see it in his own compound.
We come together because it is good for kinsmen to do so.
Chinua Achebe
Things Fall Apart
Photo: Openspace Artists' Retreat 2017
Photo credit: Ahmad Almustapha
21. REVISIT YOUR SCRIPTURES
Prayer is not asking.
It is a longing of the soul.
It is daily admission of one's weakness.
Better in prayer have a heart without words than words without a heart.
Mahatma Gandhi
Photo: Minarets and Crosses
Phot credit: Donatus Owoh
22. ENJOY THE LITTLE THINGS
If you can't do the little things right, you will never do the big things right.
Jesse Itzler
Photo: Young Entrepreneurs Network (YEN) 2016
23. DANCE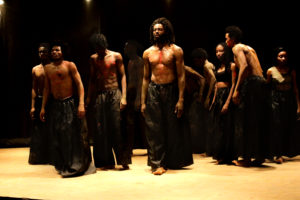 Work like you don't need the money
Love like you've never been hurt
Dance like nobody's watching
Satchel Paige
Photo: Mud Art 2019
Photo credit: Emmanuel Paul
[/vc_column_text][/vc_column][/vc_row][vc_row][vc_column][vc_column_text]
24. GO GREEN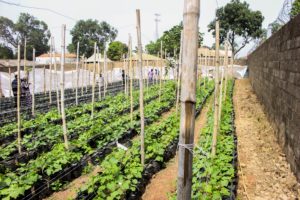 It's the little things citizens do. That's what will make the difference.
My little thing is planting trees. – Wangari Maathai
Photo: Sack Farm- YEN 2016
[/vc_column_text][/vc_column][/vc_row][vc_row][vc_column][vc_column_text]
25. SPEAK UP
There are three things to aim at in public speaking:
First, to get into your subject,
Then to get your subject to yourself and lastly, to get your subject into the heart of your audience.
Alexander Gregg
Photo: YEN 2016[/vc_column_text][/vc_column][/vc_row][vc_row][vc_column][vc_column_text]26. BUILD YOUR PORTFOLIO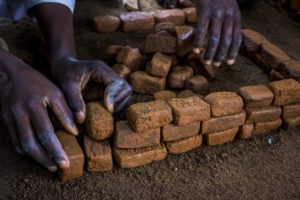 'We are what we repeatedly do. Excellence then is not an act, but a habit' Aristotle
Photo: Building Blocks
Photo Credit Ahmad Almustapha
[/vc_column_text][/vc_column][/vc_row][vc_row][vc_column width="1/1″][vc_column_text]27. Reach Out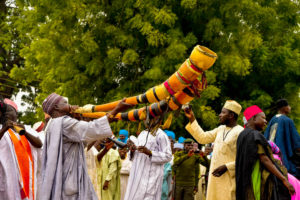 I have worked that long road to freedom I have tried not to falter. I have made missteps along the way. But I have discovered the secret that after climbing great hill, one only finds that there are many more hills to climb I have taken a moment here to rest, to steal a view of the glorious vista that surrounds me, to look back on the distance I have come. But I can only rest for a moment for with freedom comes responsibility and I dare not linger, for my long walk is not ended. -Nelson Mandela
Photo credit: Jerry Nuhu Gwamna[/vc_column_text][/vc_column][/vc_row]